Complete range of instruments
for your Sound and Vibration
measurement & analysis needs

Sound Measuring Devices

Sound Level Meters

Datalogging Sound Level Meter

Integrating Sound Level Meter

Vibration Measuring Devices

Vibration Meter

Vibration Analyzer

Vibration Monitoring Equipment

Vibration Monitoring System

Vibration Monitor

Portable Balancer
Sound Measurement Instruments
Sound Level Meters 2013 and 2023D

These sound level meters are General Purpose Sound Level Meters with digital display for spot measurement of SPL in dB(A-weighted) units. These instruments are Type-2 accuracy instruments as per IS9779:1980 with Calibration traceable to NPL, New Delhi.

Sound Level Meters 2031

This model is a Type-1 instrument (Precision Grade) with wide measurement range, and a host of features like A/C/Linear weighting, Slow/Fast/Impulse time response, Max Hold, detachable microphone, rechargeable battery.

Click here for specifications 2013 : 2023
Click here for specifications
Request a Quote
Request a Quote
Datalogging Sound Level Meter 2001

The 2001 has all the features of 2031A along with data memory to store a series of SPL measurements which can be made at user defined intervals of 25 milliseconds - 9999 seconds. The files are downloadable to a PC and the software can provide various statistics, graphs etc of the data. Ideal for Environmental Noise Level assessment.

Integrating Sound Level Meter 2031A

This model is a Type-1 instrument (Precision Grade) with Leq, Lmax, Lmin and SEL measurement. It has a wide measurement range, and a host of features like A/C/Linear weighting, Slow/Fast/Impulse time response, Max Hold, detachable microphone, rechargeable battery, and a alphanumeric display.

Click here for specifications
Click here for specifications
Request a Quote
Request a Quote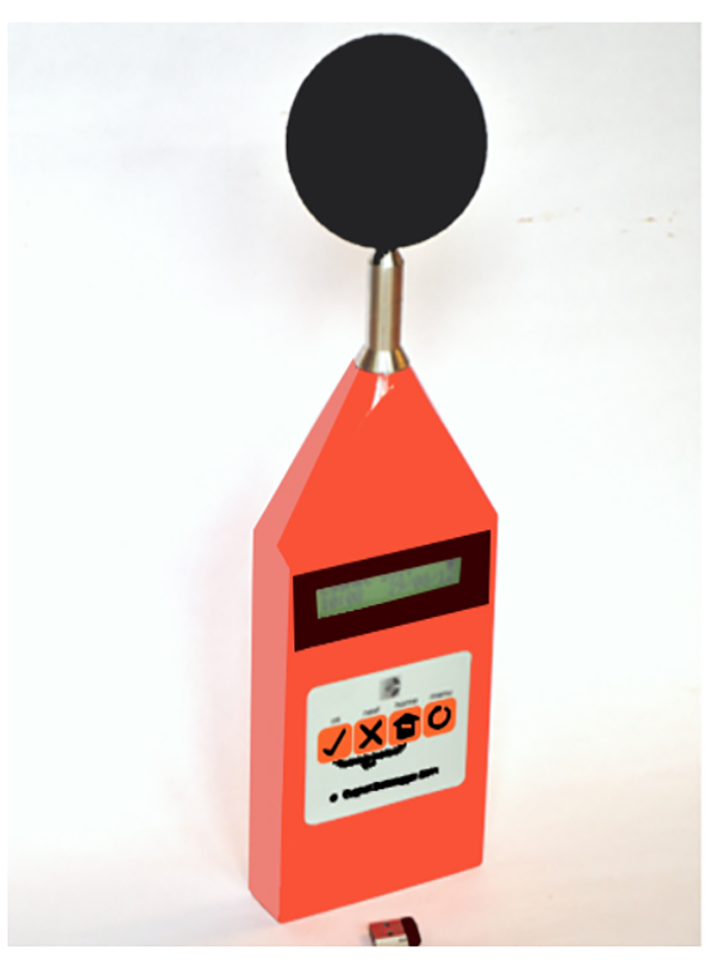 Datalogging Sound Level Meter 2511
The latest addition from Cygnet to our range of Datalogging SLMs is this versatile meter, ideally suited for environmental studies, and general sound data logging for hotels, factories, construction sites, railways, and anywhere where there are varying sound levels. It logs the Leq dB(A) values with timestamp on your pendrive. It can start upon command or in accordance with a preset timetable. The data on the pendrive can be read directly into your PC as an Excel file. Additional statistical analysis is also possible on the PC. An optional miniature printer can print the data on a thermal paper roll on the spot. The 2511 is a Type 1 accuracy instrument.
Click here for specifications
Request a Quote
PC Based Sound Level Measurement
We can also supply any type of Sound Level Measurement customised to your needs on a PC platform as a Virtual Instrument. Examples: Sound Level measurement of Gearboxes, White Goods, Pumps, Motors, or auto-ancillaries. Vibration Measurement can also be combined with the above measurements to yield state of art NVH assessments.
Request a Quote