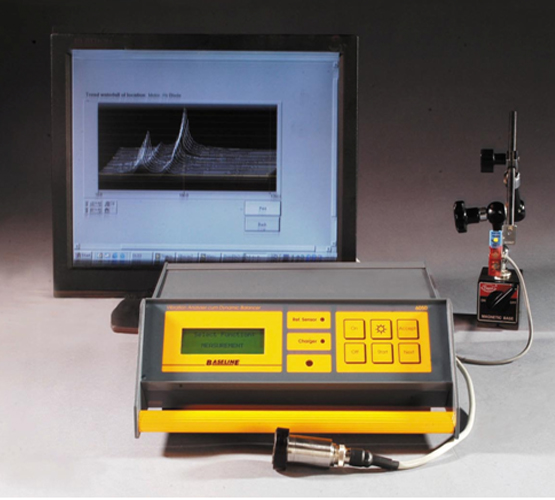 Vibration Analyzer 6050
Portable instrument for Vibration Measurement, Analysis and In-Situ Balancing.
PC USB interface for transfer of Vibration Specra to PC.
PC software VS22 provided for condition monitoring.
Fault finding of the likely causes of vibrations in machinery through frequency analysis.
1-Plane and 2-Plane balancing programs, in-built in the firmware which makes site-balancing easy.
Accelerometer sensor with built-in amplifier suitable for mounting upto 30m.
As per IS 11724 requirements.